Collars & Leashes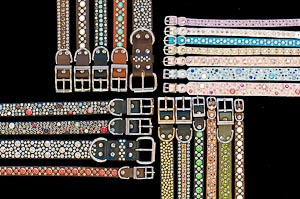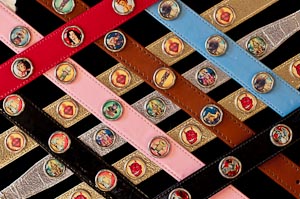 Euphuria Pet Salon boutique carries a wide selection of decorative collars and leashes. We have many styles and brands. Here are a few of our client's favorite collars. We have harnesses too!
RN Design collars: handmade leather collars with semi-precious stones and Swarovski Crystals. Designs and collars can be custom colored and fit every size pooch!
Luckypup collars and tags. These are handmade with beautiful style and artistic flair. Collars are decorated with buddhas, devils, tattoos, vintage pinups, and vaudeville dogs, to list a few.