Pet Jewelry & Clothing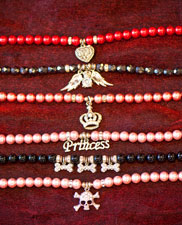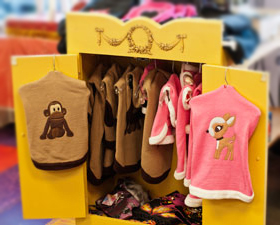 Euphuria Pet Salon loves to spoil your pet! Show off that fabulous Euphuria clip with a little doggie bling! Gems 4 Paws collars are made with semi-precious and faux pearls and gemstones. Gems 4 Paws necklaces really sparkle! Be the first to say—diamonds are a dog's best friend!
Dress your pup in some adorable sweaters. Your pooch can stay warm and chic in our selection of parkas, vests, raincoats, and T-shirts.